Welcome to Everest Infotech!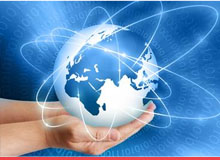 Everest Infotech, a total IT service provider and Web solution organization based in the Salem, Tamilnadu, India, specializes in present & emerging technologies in the area of ITes, Internet / Web and Online Business Processes.
We are a multi faced and diverse organization focused on providing powerful, flexible, highly intelligent, Internet and web development related services, using latest technologies.